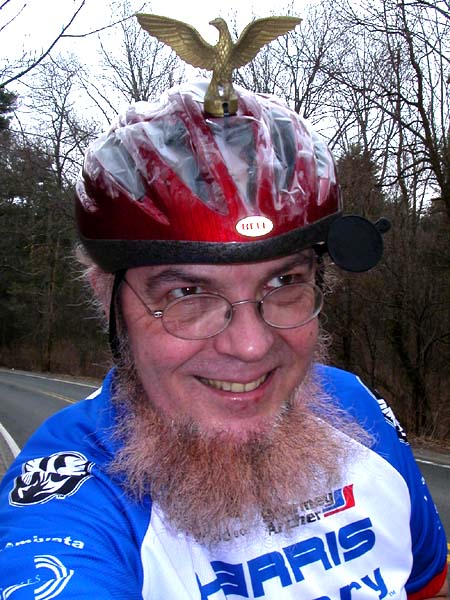 You may have already heard about the recent loss of cycling great, Sheldon Brown to a massive heart attack Sunday evening. He was 63. It cannot be over emphasized how much knowledge and passion this single man brought to the sport and the appreciation of bicycles. If you've never heard the name, I promise that you've benefited from his work on and around bikes. Grant Petersen has described him a "humble educator" and this he was. Sheldon Brown contributed more in the way of accessible bicycle mechanics and know-how than pretty much anyone, selflessly and free, in his tireless efforts to share his love of bicycles with the world.
He was a champion of Do It Yourself Cycling and built a
mammoth website
full of articles and information, there for the taking. This, the assembly of his immense expertise about all things bike, were intended to encourage people to take their tools into their own hands, learn about the pastime and find new ways to simply get out and ride. His last post on BikeForums.net was a reply to a user's question about threading on a freewheel, posted earlier on the day he died. The man was dedicated to the end. His website was the
Sutherland's
manual for people who couldn't afford or didn't have access to a Sutherland's manual. It is impossible to estimate how many thousands of fixies were built with the knowledge gleaned from his website.
The shop where he worked as a mechanic,
Harris Cyclery
, in West Newton, Mass. has announced that a memorial service will be held in early March. Also, to those attending the
Westminster Swap
near Baltimore, MD this Sunday, you can wear a black arm band in remembrance of Sheldon in solidarity with others through the
Classic Rendezvous
website.
He's been described as a good man with a clownish personality and a contagious love for cycling. Although I can't say I knew Sheldon, I can say I share his love of cycling and venture to guess,
so do you
. In our joy, we can honor his life's work. Rest in Peace, Sheldon.